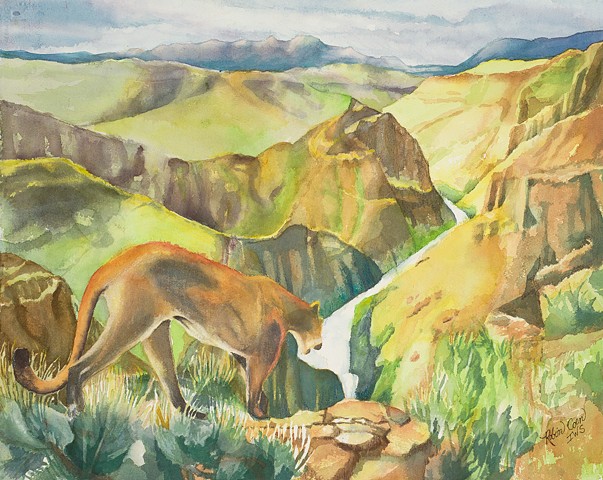 My love of "all things wild" emerged while growing up on a cattle ranch in the Elkhorn Mountains of Eastern Oregon. I shadowed my father through days of fence mending, irrigating fields, doctoring calves and the occasional early morning horseback ride up the mountain to see the sun rise. I continued my interest in the natural world earning a University of Washington BS in Forest Engineering. Following college and with an eye towards financial security, I took a decades long side trip into Corporate America, working as a Sales Executive for large companies like Xerox, Caterpillar and Digital Equipment Corp. I lived in cities throughout the country but always dreamed of being home, in the West.
I now live in Boise, ID and focus on family, watercolor painting, fitness coaching and managing our family ranch property (Good Bear Ranch). I am devoted to Conservation work, utilizing our ranch property to implement environmentally progressive forest, water and rangeland management practices. I am on the Board of Directors for Greater Hells Canyon Council and active in several other Conservation organizations.
I paint to deepen my understanding of the natural world, choosing a more ecocentric point of view that encourages understanding and stewardship of the natural world; small native plants painted on very large scale, local wildlife and threatened western landscapes. My "biological" abstracts enable me to distill a sense of the rich complexity of life on earth. It is my hope that art can influence others towards a more nuanced understanding of our planet. This tiny blue jewel of life, afloat in the universe, is our dearest treasure and most accurate reflection of our spiritual wealth.